🌈 Giving Back to the Community We Love ❤️
We invite you on a journey to experience Makahiki, a Hawaiian tradition observing a four-month span reserved for celebration of the new year, peace, and thanks.  The tasks of day-to-day life, war, and certain kapu (laws) were suspended to allow Hawaiians to celebrate the harvest and honor Lono, the god of peace, agriculture, and fertility.  Makahiki marked the beginning of the winter season with cool and rainy weather and Hawaiians used this time to give thanks for the year's harvest and engage in sport, hula, feasting, and rest.  This was a joyous time for all.
From November to February we will share a piece of the Hawaiian culture to engage you, our 'Ohana, with the place we here at Hana Nai'a are fortunate enough to call home.  Each week we will share a different aspect of Makahiki season from the sighting of the Makali'i constellation to competitive sports (checkers or a boxing match anyone?)
Each week we will highlight a local charity in our community and donate 10% of our sales for the week (minimum of $500).  These organizations do important work for our community ranging from supporting at risk youth and equal rights to perpetuating Hawaiian culture and land preservation.  We hope you will engage with these charities and follow, like and support them in any way you can!  
Mahalo (thank you) for embarking on this experience with us!
Feeling sweet? Click below to purchase our limited batch Hawaiian Coffeeberry Chocolate Gift Pack.  Only $20 and 100% proceeds go to the charities below.
Makahiki Week 1 - Nov 17: The Maui Food Bank
The Maui Food Bank helps the hungry in Maui County by collecting and distributing food through community partnerships. It is our goal to end hunger on Maui. We work toward that goal by distributing food and advocating for improvement in government food programs and food policies. A statewide network of suppliers allows the Maui Food Bank to turn each dollar donated into 2 lbs. of non-perishable groceries, as well as fresh produce, bread, meat, fish, and poultry. This year the Maui Food Bank will distribute over 6 million pounds of food and serve over 35,000 people a month who are food insecure.
Makahiki Week 2 - Nov 24: Hawai'i Island Food Bank
The Food Basket's* "Kupuna Pantry," is also known as The Commodity Supplemental Food Program (CSFP). Kupuna Pantry works to improve the health of low-income elderly persons at least 60 years of age by supplementing their diets with nutritious USDA foods. CSFP is administered at the federal level by the Food and Nutrition Service (FNS), an agency of the U.S. Department of Agriculture.
Makahiki Week 3 - Dec 1: Malama Maui Nui
Mālama Maui Nui facilitates thousands of volunteer and fosters dozens of partnerships to cost-effectively clean up 20+ tons of refuse from public spaces in addition to the recovery and disposal of thousands of tires, scrap metals, appliances, and more. MMN also promotes responsible waste management behavior to create positive behavior changes that offer long-term, sustainable decreases in volume of waste, increases in waste diversion, and decreases of incidents of illegal dumping and littering.


Makahiki Week 4 - Dec 8: Maui Humane Society
The Maui Humane Society's mission is to protect and save the lives of Maui's animals, accepting all in need, educating the community, and inspiring respect and compassion towards all animals. 
Makahiki Week

 5 - 

Dec

 15: Kaho'olawe Restoration Project
TO EDUCATE ON THE HISTORICAL, CULTURAL, RELIGIOUS AND SOCIAL SIGNIFICANCE OF THE ISLAND OF KAHO'OLAWE 
Makahiki Week

 6 - 

Dec

 22: Womens Fund Hawaii
Our mission is to support innovative, grassroots programs that empower women and girls in Hawai`i.  We believe that when women thrive, communities prosper.
Makahiki Week

 7 - 

Dec 29:  Special Olympics Hawaii
Special Olympics Hawaii provides year-round sports training and health initiatives for children and adults with intellectual disabilities giving ongoing opportunities to develop physical fitness, demonstrate courage, and join in the sharing of gifts, skills and friendships with their families, other athletes, and the community. Founded in 1968, SOHI offers weekly fitness and sports training for 4200 athletes and unified partners in 10 sports, 3 seasons and 55 competitions yearly. SOHI programming includes health screenings, treatment referrals, health education, social media, virtual programs, leadership programs, a Toastmasters Club, coaches clinics, family support, a Young Athlete Program for preschoolers, Unified Sports, and Unified Champion Schools. 
Makahiki Week

 8 - 

Jan 5 2022: Henry Kapono Foundation
 The Henry Kapono Foundation is dedicated to keeping Hawai`i's music & culture thriving, providing work & support to Hawai`i's music industry professionals and venues; and providing assistance & education to Hawai`i's music industry professionals, community & Keiki.
Makahiki Week

 9 - 

Jan 12: Hawaii LGBTQ+ legacy foundation
Pledge of Aloha https://kumuhina.com/pledge-of-aloha
The mission of the Hawai`i LGBT Legacy Foundation is to support, empower, educate, unify, and facilitate LGBT organizations and individuals in Hawaii.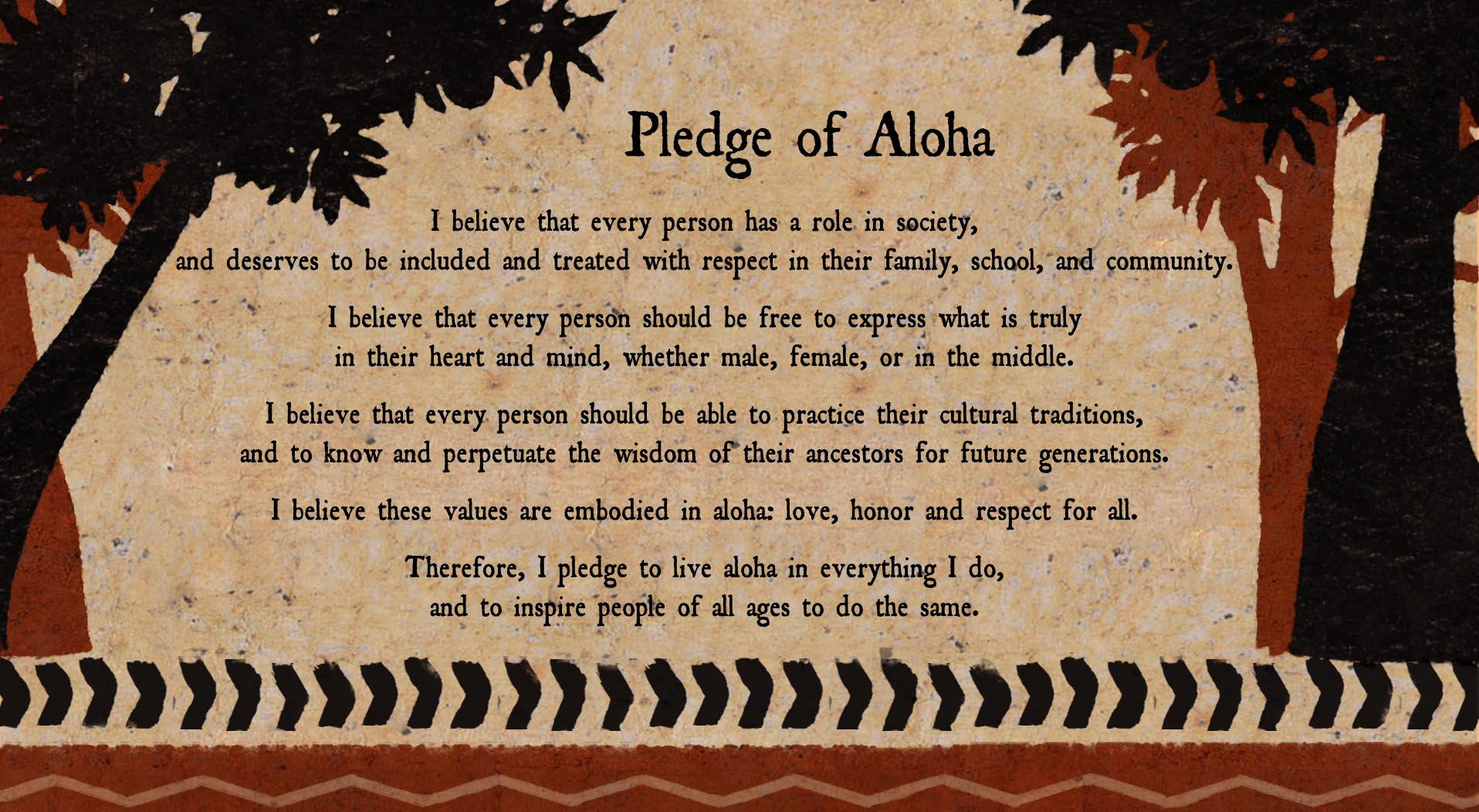 Makahiki Week

 10 - 

Jan 19: Project Hawai'i Inc
 Our mission is the enhance the lives of homeless and poverty stricken children, helping them to escape their cycle of poverty. We provide services year round on the islands of Hawai'i and O'ahu. Our agency is run 100% by volunteers and solely supported by public donations. We provide emergency and life necessities to homeless unsheltered children and during the holidays conduct even more outreach to encampments to assure that no child is left out of the wonders of the holiday season. We will provide services to over 1,500 individual homeless children annually. During the holidays we can have as many as 100 volunteers involved. Our major life changing program is our summer educational programs. We provide a jr. leader program, a teen mentoring program and a summer educational camp. During this time we will have the community provide educational workshops, athletics, music, culture, etc to provide a well rounded learning process.  
Makahiki Week

 11 - 

Jan 26: Hawaii Community Foundation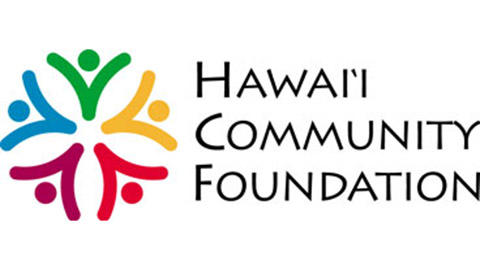 HCF helps people make a difference by inspiring the spirit of giving and by investing in people and solutions to benefit every island community. 
Makahiki Week

 12 - 

Feb 2: Maui Nui Marine Resource Council
Maui Nui Marine Resource Council works for clean ocean water, healthy coral reefs and an abundance of native fish for the islands of Maui County. Our mission is to bring human actions into balance with ecological principles so that the health and abundance of Maui's nearshore waters can be restored and sustained for future generations.
Makahiki Week

 13 - 

Feb 9: YWCA Oahu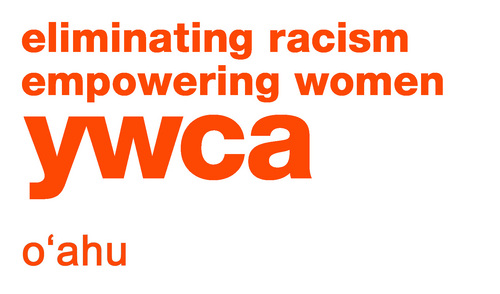 ELIMINATING RACISM, EMPOWERING WOMEN The YWCA USA is a women's membership movement nourished by the richness of many beliefs and values. Strengthened by diversity, the YWCA draws together members who strive to create opportunities for women's growth, leadership, and power in order to attain a common vision: peace, justice, freedom, and dignity for all people. Three centers at YWCA O'ahu, Fernhurst, Kokokahi and Laniākea, provide valuable programs and services that develop women and girls' social, economic, leadership and community building skills. We help to ensure that women can support themselves and provide for their families and offer tools, training and guidance so that women can realize their dreams. Our members are women who, in turn, go on to contribute to their communities. 
Feb 9: Lokelani Ohana Maui
It is the mission of Lokelani 'Ohana to create socially therapeutic communities that are Camphill Inspired while incorporating unique elements of Hawaiian culture & tradition for adults with developmental disabilities.

Our communities are inspired by the realization that every person needs friendship, a consistent, supportive social environment, meaningful work, and opportunities for creative expression.

Within the framework of our agriculturally based community, we are committed to providing a rich home and cultural life, educational programs, creative vocational crafts and arts, farming and a wide variety of therapies. 
MAHALO NUI LOA!!
-->